Inmarsat has announced the End of Life for IsatHub from 1st June 2021
---
All current IsatHub rate plans will be closed for new activations from 1 September 2020. Following which, Customers may either:
(i) Migrate to a BGAN Land rate plan, from 1 September 2020. Customers will have to deactivate the IsatHub rate plan and reactivate on any BGAN Land rate plan, using the same SIM card; or
(ii) Deactivate the IsatHub SIM cards prior to 1 June 2021.
Please note that IsatHub SIM cards that have not been migrated to a BGAN rate plan or not have been deactivated before 1 June 2021, will automatically be deactivated by Inmarsat on 1 June 2021.
Inmarsat will support both the IsatHub Control and Voice Apps (the "Apps") until 31 May 2021. Please note the Apps may experience issues if there are iOS or Android upgrades after 1 June 2021. We suggest Customers download the Bria voice App to continue using a VoIP type application and use the iSavi web interface for satellite pointing.
Add Value has confirmed to Inmarsat a final production run of the iSavi terminal will be until 30 September 2020, and the iSavi terminal has been confirmed to be available to purchase until 1 May 2021.
If you prefer to continue using the iSavi terminal with a BGAN rate plan, please migrate to a BGAN rate plan before 1 May 2021.
Inmarsat Isathub Coverage Map
---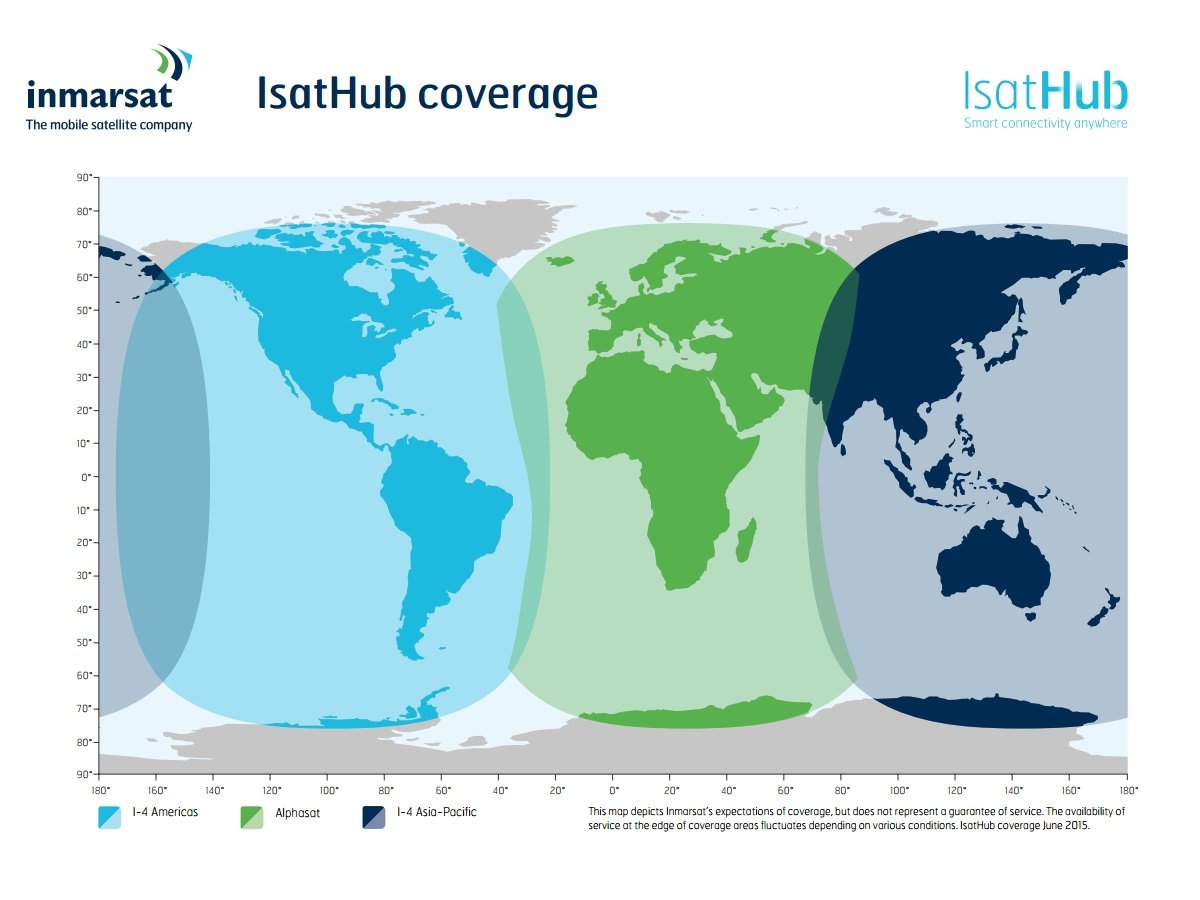 Inmarsat Isathub Coverage Map
---